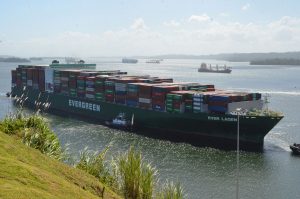 U.S. ethanol exports dropped by half in January compared to December's record high, according to government data released this morning and analyzed by the Renewable Fuels Association (RFA).
January ethanol exports totaled 88.3 million gallons (mg), the lowest volume in four months. Despite the imposition of a tariff rate quota and 20% tariff in September, Brazil was the leading destination for U.S. ethanol exports for the third straight month at 40.7 mg. Canada was the second-leading market at 19.9 mg, which was down 14% from December. With nearly 70% of U.S. ethanol exports destined for Brazil and Canada, shipments to the rest of the world shrank significantly from December.
Exports of dried distillers grains with solubles (DDGS) were down 7% in January to 898,940 metric tons (mt). Down 10 percent from December, Mexico remained the top customer as one-fifth of total exports while Thailand increased its imports of U.S. DDGS by 1%, enough to secure second place in January. Turkey increased its imports of U.S. DDGS by 19%, South Korea dropped 43% to the smallest volume in five months, and Indonesia imported 13% less U.S. product. Vietnam dropped 37% and out of the top five markets following a quarter of strong export demand.