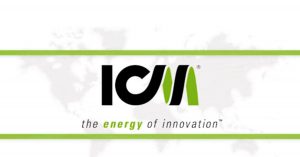 ICM, Inc., and The Andersons, Inc., are partnering to own and construct a state-of-the-art bio-refinery in Colwich, Kansas.
ELEMENT, LLC will be a 70 MGY bio-refinery combining ICM's next-generation technologies, with the merchandising, risk management and logistics expertise of The Andersons. "The Andersons and ICM share a common vision. We strive to utilize our combined experience and expertise to build and grow businesses that operate in the top percentile of their industries," said Chris Mitchell, ICM President. "By positioning ELEMENT in such a way to take advantage of what both companies do best, we expect that this company will be the leader in the ethanol industry well into the future."

The plant is designed to be the most efficient dry mill ethanol plant in the United States, featuring waste wood heat and power generation, high protein distillers dried grains (DDGs), industry-leading cellulosic ethanol production using corn kernel fiber feedstock and advanced corn oil production. The plant is expected to produce ethanol yields in excess of 3.1 gallons per bushel at full capacity and ethanol produced by ELEMENT will be sold primarily in California under the state's progressive Low Carbon Fuel Standard as well as in other emerging low carbon markets.
"Twelve years ago, we worked with ICM to build the first of our ethanol plants," said Mike Irmen, President, The Andersons Ethanol Group. "Since then, our ethanol business has grown to become a significant contributor to our Company's success and an important part of our vision for the future. We are excited to begin this partnership with ICM and eagerly anticipate the value it will bring to our company, our customers, and our shareholders."
ICM began preparing the plant site in late fall 2016. Construction and manufacturing will begin in early 2018 with the first phase of start-up scheduled for spring 2019. ELEMENT is expected to be fully operational by year end 2019.
Listen to a press call with Mike Irmen and The Andersons CEO Pat Bowe:
The Andersons press call