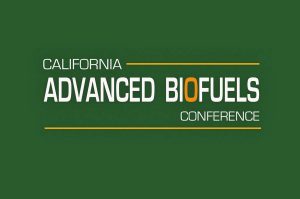 Last week at the California Advanced Biofuel Alliance annual conference the National Biodiesel Board (NBB) honored Celia DuBose with the Climate Leader Award.
DuBose was a founding member and the first employee of the California Biodiesel Alliance, an organization committed to enhancing access to cleaner burning biodiesel. As executive director, she oversaw the organization's recent expansion into representation of other renewable diesel replacement fuels and re-branding as the California Advanced Biofuel Alliance.
"Our industry is full of amazing leaders whose dedication and commitment have helped biodiesel grow from an idea to a nearly 3 billion gallon market in just 25 years," said NBB CEO Donnell Rehagen. "Thanks to people like Celia, who has been a central figure since day one, the biodiesel industry now supports some 64,000 jobs, making a significant impact on communities spread throughout the country. There is no doubt California and biodiesel wouldn't be the same without Celia."
The Climate Leader Award is national honor awarded to those whose contributions have had a specific and lasting impact on expanding access to cleaner burning fuels.