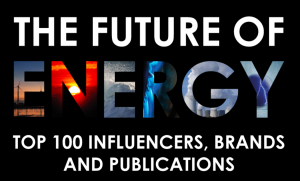 Onalytica, who specialises in providing Influencer Relationship Management software and supporting professional services to help brands, has identified the Top 100 Influencers, Brands & Publications in Energy.
Our team was excited to see Energy.AgWired.com made the list of influencing publications. Formally, Domestic Fuel, Energy.AgWired has been bringing you the news in renewable fuels since September 2005. We have just wrapped up coverage of the 2018 National Biodiesel Conference and will be heading to the 2018 National Ethanol Conference next week. The Ethanol Report and Driving Ethanol podcasts are other great ways to stay-up-to-date on the industry.
Thanks for the recognition Onalytica!