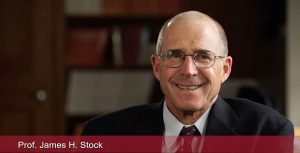 A professor of economics at Harvard University claims that providing RVP parity for E15 would be the most direct way to lower RIN prices.
A recent paper from economist Professor James H. Stock argues that providing RVP parity for E15 would facilitate increased ethanol blending, which in turn would drive increased generation and availability of RIN credits and ultimately lower RIN prices.
"Extending the RVP waiver to E15 (and higher blends) would facilitate additional corn kernel ethanol being blended into the fuel supply, as some E10 sales are converted to E15 sales," Stock wrote, noting that current EPA regulations effectively prevent E15 from being sold year-round in most of the country. "This additionally blended ethanol would make it easier to comply with the RFS obligation for blending conventional fuels, because more D6 RINS [from conventional ethanol] would become available for compliance. …[T]hese additional RINs would exert downward pressure on RIN prices. Additional sales of E15, along with the continued expansion of total gasoline demand, would tend to stabilize RIN prices at a lower value, all else equal."
Stock will be speaking at the Renewable Fuels Association (RFA) National Ethanol Conference next week in San Antonio on a panel entitled "For Your RINformation: An Update on RIN Markets." The impact of RVP parity for E15 on RIN prices will be among the topics discussed, along with other concepts.