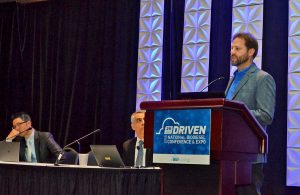 A new study on biodiesel's lifecycle energy and greenhouse gas (GHG) emission effects updates and reaffirms the long-understood benefits of using the renewable fuel. Results confirm that biodiesel compared to petroleum diesel reduces GHG emissions by 72 percent and fossil fuel use by 80 percent.
The study, which was released as the National Biodiesel Conference kicked off last week, is the latest to conclusively quantify biodiesel's widespread benefits. As a collaboration between Argonne National Laboratory, Purdue University, and the U.S. Department of Agriculture (USDA), the study represents the most up-to-date and comprehensive lifecycle analysis of biodiesel ever produced.
"It's encouraging to see the commitment to data and quality analysis brought together in this study," said Don Scott, sustainability director for the National Biodiesel Board. "It's not news that biodiesel is good for the environment. Where credible results are needed for sound policies, it serves us well to look at transparent, reliable science."
This study represents the first time Argonne National Laboratory has published a lifecycle assessment of biodiesel including indirect land use change (ILUC). The improved model reduces ILUC emissions by more than 30 percent relative to the score adopted by CARB in 2015.
"Biodiesel's emission-reduction benefits are so great that you can overapply penalties aligned with the most conservative models and biodiesel is still the cleanest alternative for today's diesel engines and the heavy-duty transportation of tomorrow," said Scott.
The study was a topic of a breakout at the biodiesel conference and you can learn more about it in this interview. Interview with Don Scott, NBB