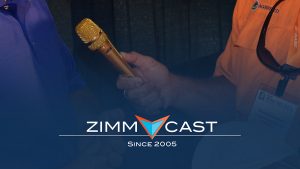 This week has been about all things biodiesel in Ft. Worth at the National Biodiesel Conference. It marks the 13th year we have produced the biodiesel conference blog and the 25th anniversary of the National Biodiesel Board, so our ZimmCast this week celebrates all things biodiesel. We start with an interview on biodiesel with Willie Nelson in 2006, and also includes interviews from this week with USDA Deputy Secretary Steve Censky, National Biodiesel Board CEO Donnell Rehagen, and former NBB CEO Kenlon Johannes.
We also hear from Chuck at the John Deere Developers conference this week and the Soil Health Summit last week.
Listen to the ZimmCast here: ZimmCast 572 on Biodiesel and More
Subscribe to the ZimmCast podcast here. Use this url in iTunes or your favorite news reader program/app.