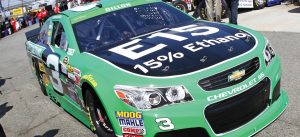 American drivers have logged yet another billion miles on 15% ethanol fuel in just the last three months, according to Growth Energy, bringing the total number of miles driven on E15 to more than 3 billion.
"E15 is taking off with consumers wherever it's available and rapidly becoming drivers' go-to fuel," said Growth Energy CEO Emily Skor. "At the forefront of this incredible growth are forward-thinking retailers who have figured out that E15 is smart business, as well as consumers who have come to rely on the better value proposition E15 presents. It's a win-win on both ends, and that means E15's growth is only going to continue."
Growth Energy works with Prime the Pump, a nonprofit organization dedicated to helping build the infrastructure and distribution of higher biofuel blends, and has partnered with leading retailers including Casey's, Cenex, Family Express, Kum & Go, Kwik Trip, MAPCO, Minnoco, Murphy USA, Protec Fuel, QuikTrip, RaceTrac, Sheetz, and Thorntons to offer E15 to customers at more than 1,300 stations across 29 states.
"Consumers are reaching for E15 because it provides unrivaled value that benefits their engines, the environment, and their wallets. This is how the number of E15 sites has doubled in 2017 for the fourth year in a row," Skor added.
Growth Energy hosts GetBiofuel.com for biofuels information and station locations.