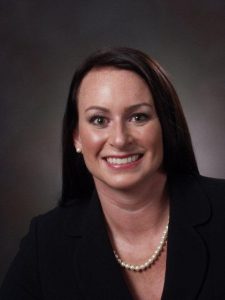 The Renewable Fuels Association (RFA) started the new year off this week with Jessica Bennett as vice president of external affairs to primarily focus on building stakeholder support through policy and messaging.
Bennett was most recently director of renewable fuels for the National Corn Growers Association (NCGA), where she also previously served as director of public policy handling ethanol issues. Prior to her time at NCGA, she worked at Bunge North America as director of government relations and was responsible for representing the company's interests on issues related to agriculture at the federal level. She has previously worked as the federal affairs representative for various trade associations representing agriculture and small businesses over the past several years, and served as a staff person in the offices of two members of Congress from Arkansas.
In addition to helping on policy and messaging, Bennett will provide strategic counsel on RFA's internal and external communications, build stronger relationships with industry stakeholders and partners, and assist with legislative and regulatory efforts as needed.