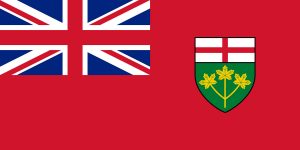 The government of Ontario has proposed changes to provincial biofuels regulations, which includes doubling the five percent ethanol mandate to 10 percent by 2020.
Ontario represents roughly 38 percent of total gasoline use in Canada, making the province a major transportation hub. The doubling of the mandate reflects the potential for increased overall ethanol demand across Canada. "Increased blending of ethanol will have real, positive impacts in supporting Ontario's greenhouse gas (GHG) emissions reduction targets of 15 percent by 2020 and longer-term reduction targets as well as supporting the broader Canadian goal of reducing GHG emissions by 30 megatons by 2030," said U.S. Grains Council president and CEO Tom Sleight.
"If this proposal is finalized, it will be a win for Canadian consumers, the environment, the ag economy, and biofuel producers," Growth Energy CEO Emily Skor said.
Based on projected fuel use in Ontario, an increase from the current industry blending standard of roughly eight percent to the proposed 10 percent mandate would significantly increase demand for ethanol in the province from 326 million gallons (116 million bushels in corn equivalent) in 2016 to 405 million gallons (144 million bushels in corn equivalent) in 2021.