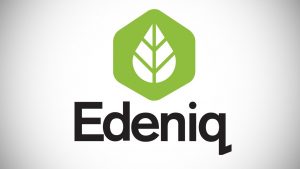 A Nebraska ethanol plant has been approved to produce cellulosic ethanol using Edeniq's Pathway technology. Mid America Agri Products – Wheatland LLC (MAAPW) in Madrid began using the technology this month.
"We are thrilled that Mid America Agri Products has joined the growing list of ethanol plants that have received EPA approval to use our company's technology to produce cellulosic ethanol," said Brian Thome, president and chief executive officer of Edeniq. "Edeniq's technology remains the lowest-cost solution for producing and measuring cellulosic ethanol and we remain committed to helping our customers add value to their platforms."
Edeniq's technology enables co-production of starch ethanol and cellulosic ethanol at existing corn ethanol production facilities. The company's Pathway technology uses enzymes that maximize conversion of corn kernel fiber into fermentable sugar with a protocol to measure the output of cellulosic ethanol production. In order for an ethanol plant to generate cellulosic renewable identification numbers (RINs) under the Renewable Fuel Standard (RFS), it must first receive registration approval from the EPA for its cellulosic production.