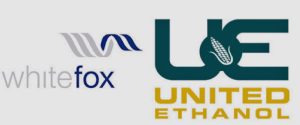 United Ethanol in Milton, Wisconsin is installing a new Whitefox ICE™, a modular bolt-on membrane system designed to increase production rates, improve energy and operational efficiencies and reduce cooling water load.
"The Whitefox system allows us to expand and at the same time reduce natural gas, power and cooling water usage," said David Cramer, United Ethanol President and CEO.
United Ethanol will become the fourth plant to install a Whitefox ICE™ system, following installations at Fox River Valley Ethanol in Wisconsin, Pacific Ethanol in California and Pine Lake Corn Processors in Iowa. United Ethanol began operations in March 2007 and currently produces about 50 million gallons of ethanol per year. The plant also recovers CO2 through a liquefaction plant and sells it for use in the food processing, beverage, oil recovery, municipal water treatment and chemical industries.