Members of the National Biodiesel Board meeting in Washington D.C. this week were disappointed that EPA failed to increase the biomass-based diesel volumes under the Renewable Fuels Standard, but optimistic about the future for the industry.
"We think it's a missed opportunity, we're disappointed," said NBB chief operating officer Doug Whitehead, adding that they will continue to work with the administration to "right this wrong for future volumes." In the meantime, the industry is concentrating its efforts on getting the biodiesel tax credit reinstated.
"We had over 55 meetings scheduled on the Hill this week and we were met with a lot of positivity," said Whitehouse. "A credit of some type is most important."
Listen to interview with Whitehead here: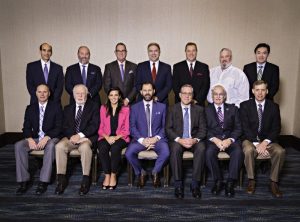 NBB also selected board leadership while in D.C. this week, reflecting the wide range of member companies in the biodiesel industry from feedstock operations to producers. NBB members voted to fill eight board member spots for two-year terms:
• Kent Engelbrecht, ADM
• Ron Heck, Iowa Soybean Association
• Steve Nogel, Ag Environmental Products
• Ryan Pederson, North Dakota Soybean Council
• Harry Simpson, Crimson Renewable Energy LP
• Paul Soanes, RBP Port Neches LLC
• Robert Stobaugh, Arkansas Soybean Promotion Board
• Chad Stone, REG Inc.
Greg Anderson, Jennifer Case, Mike Cunningham, Tim Keaveney, Bob Morton, and Mike Rath continue to serve on the board.
The board also re-elected the current slate of officers with Kent Engelbrecht serving as chairman, Mike Cunningham as Vice Chairman, Greg Anderson as Treasurer and Chad Stone as Secretary.