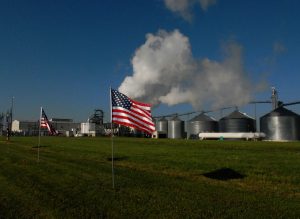 Weekly U.S. ethanol production hit a new record high this month.
According to Energy Information Administration data analyzed by the Renewable Fuels Association (RFA), ethanol production for the week ending November 17 averaged 1.074 million barrels per day (b/d)—or 45.11 million gallons daily, up 20,000 b/d from the week before. That is the highest rate of output ever recorded, beating the previous record set the week of Jan. 27, 2017 by 13,000 b/d. The four-week average for ethanol production increased to a record 1.06 million b/d for an annualized rate of 16.25 billion gallons.
Stocks of ethanol were 21.9 million barrels, up nearly 2 percent from the previous week and a 22-week high. There were zero imports recorded for the second week in a row.