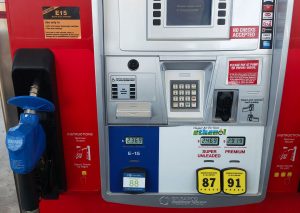 Drivers who are heading over the river and through the woods to Grandmother's house for the holidays could save big money if they fill up the tank with 15 percent ethanol for the holidays.
According Growth Energy, if all of the drivers hitting the road this week fill up with E15, the total savings would be nearly $4 million. AAA projects nearly 51 million Americans will travel 50 miles or more away from home this Thanksgiving, a 3.3 percent increase over last year and the highest Thanksgiving travel volume since 2005.
"E15 is a great fuel option any time, but when families are traveling further to see loved ones for Thanksgiving, it gives them an opportunity to keep a little extra money in their pockets since E15 can cost up to 10 cents less," said Growth Energy CEO Emily Skor.
E15 is available at nearly 1,200 locations across 29 states, and is approved for 2001 and newer vehicles, which make up 90 percent of the vehicles on the road today.