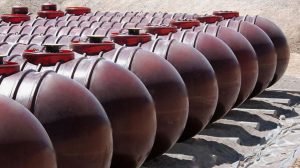 The Renewable Fuels Association (RFA) is calling out the Petroleum Marketers Association of America (PMAA) for a "slew of inaccurate statements about E15 storage" in a recent letter to the Senate Environment and Public Works Committee Chairman John Barrasso (R-WY).
PMAA claims up to "95 percent of all gasoline supply outlets in the United States cannot legally store or dispense ethanol blends higher than 10 percent." RFA was compelled to correct that and other "grossly overstated" claims by the organization which represents 8,000 independent petroleum marketers nationwide.
"Since 1990, all steel tanks and double-walled fiberglass tanks have been approved to store up to 100% ethanol," RFA wrote to Sen. Barrasso. "Further, all double-walled fiberglass tanks and piping have been manufactured for storage of 100% ethanol since 1990 and 1988, respectively. EPA issued guidance in 2001 allowing tank manufacturers to issue letters to fuel retailers and authorities having jurisdiction stating the compatibility of their tanks with specific ethanol blends. All existing tank manufacturers have issued such letters, and today most installed tanks are compatible with E15," RFA explained.
PMAA claims that because of the "inability of marketers to legally certify their equipment to be compatible with E15″, the Renewab le Fuel Standard (RFS) should be capped at no more than 9.7 percent for ethanol blends. "The truth is that E15 can be safely stored at the overwhelming majority of underground storage tanks and there is absolutely no reason why EPA should reduce ethanol volumes as part of the RFS," said RFA President and CEO Bob Dinneen.