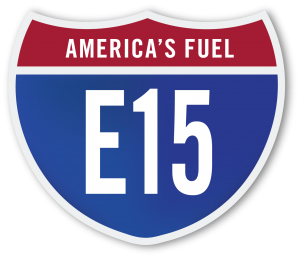 More new vehicles are approved by manufacturers to use 15% ethanol blends (E15) – including Nissan and Infiniti – according to the Renewable Fuels Association (RFA).
Nearly 90 percent of new 2018 model year (MY) vehicles are explicitly approved by the manufacturer to use 15 percent ethanol blends (E15), according to the results of RFA's annual analysis of warranty statements and owner's manuals, up from last year, when approximately 81 percent of MY2017 vehicles were formally approved by automakers to use E15.
For the first time, Nissan Motor Company has warrantied the use of E15 in most of its MY 2018 vehicles, joining the majority of its competitors. Together, Infiniti and Nissan represent slightly more than 9 percent of the U.S. light-duty automobile market. Language allowing the use of E15 appears in the owner's manuals for popular Nissan models, including the Altima, Maxima, Pathfinder, Rogue, and Sentra, as well as Infiniti's QX60, Q60, Q70, and certain Q50 models.
RFA estimates that approximately 34 percent of the estimated 235 million cars, trucks, and SUVs on the road today are clearly approved by the automaker to use E15 (including FFVs), while more than 90 percent of vehicles on the road were built in 2001 or later, meaning they are legally approved by EPA to use E15.