Renewable Identification Number credits (RINs) have been trading higher this week and some ethanol producers and marketers are taking advantage of the higher values to offer denatured ethanol as low as 30 cents per gallon and E85 at 55 cents per gallon (plus tax and freight).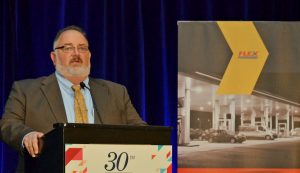 American Coalition for Ethanol (ACE) Senior Vice President Ron Lamberty reports that Glacial Lakes Energy in South Dakota announced it was making "RINless" denatured ethanol available to retailers for just 30 cents per gallon, and Absolute Energy in Minnesota was offering "RINless" E85 for just 55 cents. RINless means the RIN is retained by the seller, and its value is subtracted leaving a low net fuel price.
"There are a growing number of retailers buying RINless ethanol directly from producers like Absolute Energy and GLE," Lamberty said. "Owners of single stores and small chains are the primary buyers of this RINless ethanol and E85."
"After taxes and freight, the wholesale cost of E85 is under a dollar for many Midwest markets," Lamberty added. "And pricing that reflects the discount earned from the extra RINs in higher ethanol blends is available in other markets, too. We're constantly looking to match E15 and flex fuel retailers with ethanol suppliers who will sell them competitively priced fuels."
Opponents of the Renewable Fuel Standard claim that higher RINs equate to higher fuel prices, but Lamberty says RINs do exactly the opposite and the proof is higher ethanol-blended fuels at lower prices at the pump in real-world stations across the U.S.
Examples of other fuel marketers offering wholesale, RINless ethanol and E85 can be found on the Iowa Renewable Fuels Association website.