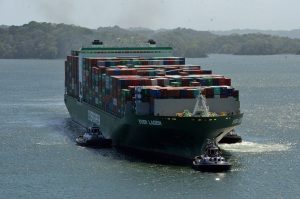 U.S. ethanol exports totaled 103.1 million gallons (mg) in August, down 12% from July shipments, according to government data analyzed by the Renewable fuels Association (RFA).
Canada and Brazil were again the top destinations for U.S. exports, combining to receive more than half of total exports in August. Year-to-date U.S. ethanol exports to all destinations stood at 906.5 mg, indicating an annualized export total of 1.36 billion gallons. Top importer, Canada, brought in 38.7 mg of ethanol, while Brazil recorded 27.0 mg in of imports in August, down 20% from July. Through the first eight months of 2017, Brazil was the top market for U.S. ethanol exports, accounting for a third (337.0 mg, or 37%) of all export demand. On a year-to-date basis, Canada has been the No. 2 market (218 mg, capturing 24% of total exports) while India is quickly catching up to the leaders (103.6 mg, or 11%).
Exports of dried distillers grains with solubles (DDGS) were down 24% at 761,467 metric tons (mt) in August. Mexico remained the top customer with 172,470 mt, increasing its market presence with 23% of total demand. Turkey reduced imports by 61% to 72,376 mt–a 9-month low, while Indonesia boosted its offtake by 12% to 63,074 mt.