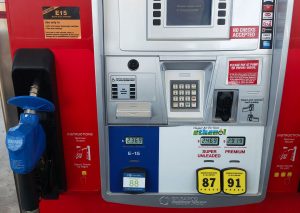 There are now more than 1,000 fuel stations around the country offering 15 percent ethanol blended fuel (E15), which is more than double the number of stations from the same time last year.
"This spectacular growth is a testament to the value E15 brings to fuel retailers and consumers," said Growth Energy CEO Emily Skor. "Forward-thinking retailers have figured out that giving their customers more fuel choices is smart business and American drivers have figured out that E15 allows them to save money at the pump all while making a smarter choice for their engines and the environment."
Leading retailers including Casey's, Cenex, Family Express, Kum & Go, Kwik Trip, MAPCO, Minnoco, Murphy USA, Protec Fuel, QuikTrip, RaceTrac, Sheetz, and Thorntons all currently offer E15 at 1,039 locations across the U.S. Many of these are in major metropolitan areas including: Atlanta, Charlotte, Chicago, Dallas, Houston, and San Antonio.