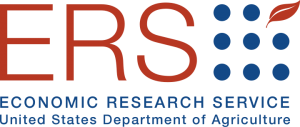 A new report from USDA's Economic Research Service (ERS) says an increase in global ethanol mandates is creating additional export opportunities for the U.S. ethanol industry, but it depends on the ability to increase production and keep those markets open.
According to Global Ethanol Mandates: Opportunities for U.S. Exports of Ethanol and DDGS, 26 countries have implemented blending mandates since 2010. "If these countries actively strive to fulfill their mandates, strong export market opportunities for U.S. ethanol could be possible, assuming that the United States can sufficiently expand production," the report states.
Currently, the United States has more than 50 export destinations for DDGS and more than 70 for ethanol, thus opportunities might be found. However, trade barriers hamper current exports, and may limit them in the future. Many countries promote policies designed to utilize their own domestic production and import only a small amount. If major markets continue to block trade, export opportunities could be limited.
The report notes that large-scale production of cellulosic-based ethanol could allow the United States to meet future global export opportunities for corn, corn-based products, and ethanol.