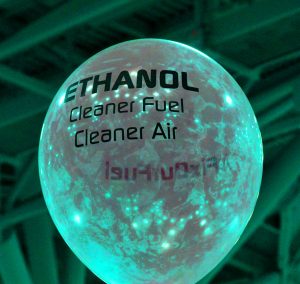 Ethanol industry stakeholders submitted comments this week to the Environmental Protection Agency (EPA) and National Highway Transportation Safety Administration (NHTSA) regarding the Midterm Reivew of 2022-2025 CAFE and GHG standards and how high octane ethanol blends can help clean the air.
Comments from the Renewable Fuels Association (RFA) encouraged the agencies to consider the beneficial impacts of high-octane, low-carbon (HOLC) fuels on fuel economy and GHG emissions and underscored that EPA has the authority and responsibility to regulate minimum gasoline octane ratings. "We were very encouraged to see EPA specifically ask for comment on the 'potential for high-octane blends' in the notice announcing the reconsideration of the last administration's Final Determination," said RFA President and CEO Bob Dinneen. "Such fuels can serve as an important tool for complying with increasingly stringent future fuel economy and tailpipe GHG standards."
The American Coalition for Ethanol (ACE) recommended changes in the way the agency tests new vehicles and how ethanol is treated as a fuel. "While the CAFE-GHG program has resulted in meaningful progress with respect to fuel efficiency and GHG emissions, this progress will plateau unless EPA increases the octane rating of fuel used in future engines," said Brian Jennings, ACE Executive Vice President.
And a coalition of stakeholders led by the Urban Air Initiative (UAI) said ethanol can help meet efficiency and CO2 reduction goals if given access to the market. "We commend EPA for giving this important issue of fuel economy and carbon reductions the thorough and complete evaluation it requires, and correcting the serious errors in the technical assessment issued last November," said UAI President Dave VanderGriend.
The Urban Air Initiative-led effort included the Clean Fuels Development Coalition, Nebraska Ethanol Board, Nebraska Ethanol Industry Coalition, Glacial Lakes Energy, Siouxland Ethanol, Prairie Horizons Agri-Energy, Little Sioux Corn Processors, South Dakota Farmers Union, and Nebraska Farmers Union.