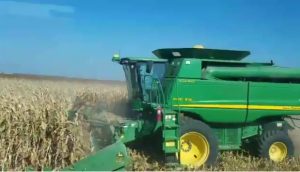 About seven percent of the nation's corn crop has been harvested so far, but maturity of the crop is running behind average.
Less corn acres have reached the dented or mature stage than the five-year average according to the latest USDA crop progress report. With 86 percent of total corn acres dented by September 17 and mature acres at only 34 percent, corn progress trails the five-year average by four and 13 percentage points respectively.
The number of corn acres harvested also is running about four percent behind last year, given maturity delays. Crop condition remained the same as last week, with 61 percent in good or excellent condition, but that is 13 percent lower than last year at this time.