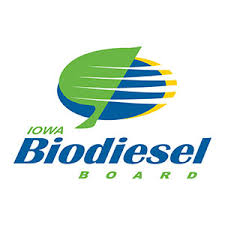 New research released by the Iowa Biodiesel Board finds a strong majority of Iowans support biodiesel and the Renewable Fuel Standard (RFS).
About 72 percent of Iowa voters have a positive opinion on biodiesel, according to the research, while 71 percent support the RFS. IBB executive director Grant Kimberly said only three percent had a negative opinion.
"That means the majority of Iowans are interested in using biodiesel, which we hope will encourage more petroleum marketers to incorporate biodiesel into their marketing signage," said Kimberley.
Of survey respondents who said they use diesel fuel, 96% said they would choose a biodiesel blend over petroleum diesel. In addition, when asked, "Assuming you had a diesel vehicle that could use biodiesel, would you choose a biodiesel blend over petroleum diesel?" About 86 percent of Iowans said "yes: or "probably yes."
IBB commissioned the public opinion research with Moore Information, which conducted online interviews with 460 registered voters statewide in August.