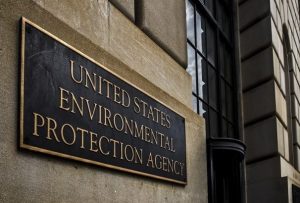 Ethanol organizations presented testimony to the EPA Wednesday that high-octane ethanol blends in optimized engines would be the lowest cost means for the country to meet 2022-2025 fuel economy and greenhouse gas emissions standards. The testimony was provided during a hearing on Reconsideration of the Final Determination of the Midterm Evaluation (MTE) of Greenhouse Gas Emissions Standards for Model Year (MY) 2022-2025 Light-Duty Vehicles.
Renewable Fuels Association President and CEO Bob Dinneen testified that high-octane, low-carbon fuels like ethanol are ideal as the internal combustion engines are expected to continue to serve as the predominant propulsion technology for light duty vehicles through 2025 and beyond. "A high-octane fuel (98-100 RON) could be produced today simply by blending 25-30% ethanol with existing gasoline blendstocks," Dinneen testified. "Action by the EPA is necessary to catalyze the development and introduction of high-octane, low carbon fuels into the consumer market, just as EPA action was required to eliminate lead, limit benzene, and reduce the sulfur content of our gasoline and diesel fuel."
American Coalition for Ethanol (ACE) Executive Vice President Brian Jennings provided examples of researchers and automakers supporting the need for increasing the octane rating of fuel. "…We are encouraged by EPA's reconsideration of the final determination and applaud the Agency for inviting comment on the 'impact of the standards on advanced fuels technology, including…the potential for high-octane blends,'" Jennings said.
Growth Energy Vice President of Regulatory Affairs Chris Bliley also testified at the hearing. "Any review clearly demonstrates ethanol is a proven high-octane fuel that significantly reduces emissions and, when used in a midlevel blend in conjunction with modern engines, will help automakers achieve future fuel economy standards," said Bliley.
The EPA has a 45-day public comment period open until Oct. 5, for stakeholders to provide input on EPA's reconsideration of the January 2017 MTE final determination.