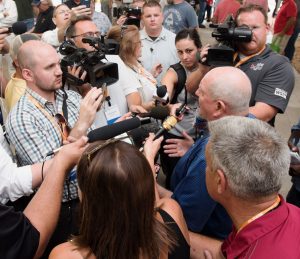 Three more nominations for key posts at USDA were made Friday as Agriculture Secretary Sonny Perdue remains the only Trump nominee approved in the department.
"I'm hoping that the Senate can move very quickly on the ones before them when they get back," said Perdue during a stop at Farm Progress Show last week. "I need some help and I hope we get it sooner rather than later."
On Friday, President Trump announced Gregory Ibach as Under Secretary for Marketing and Regulatory Programs (MRP), Bill Northey as Under Secretary for Farm Production and Conservation (FPAC), and Stephen Vaden as USDA's General Counsel. They join the previous three nominees announced in July – Steve Censky for Deputy Secretary, and Under Secretaries Ted McKinney for Trade and Foreign Affairs, and Sam Clovis for Research, Education, and Economics.
Audio file: Perdue comments on need for Senate confirmations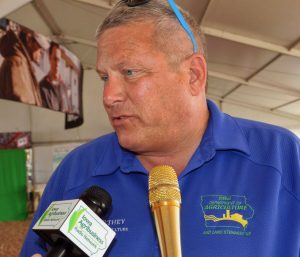 It was reported in May that Northey would be nominated for the newly created Farm Production and Conservation mission area to oversee FSA, RMA, and NRCS.
During an interview at Farm Progress Show two days before he was officially nominated, Northey said he hoped the Senate approval process will move forward soon. "It's been a slow process," said Northey. "Hopefully there will be three more here pretty soon."
Northey is a farmer from Spirit Lake, Iowa who has served as Iowa ag secretary for three terms and is a former president of the National Corn Growers Association. Greg Ibach has been Nebraska's Director of Agriculture since 2005, and Vaden has been serving as Acting General Counsel at USDA since March.
Audio file: Northey comments on need for Senate confirmations