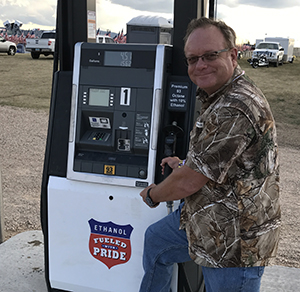 The Buffalo Chip Campground now has its own gas dispenser. It's a high octane blend of E10 which as all bikers need to know is warrantied safe by all manufacturers. In fact, this 93 octane, is highly sought after by the attendees of this year's Sturgis Rally who are out at The Chip and is usually hard to find. But thanks to the Renewable Fuels Association, working with The Buffalo Chip, there is now a supply at a self service pump on the property.
During this week I will be working with RFA as they hold daily Free Fuel Happy Hours when bikers can just pull up and get a free tank for their next ride. During the week I'll be visiting with many of our customers to learn what they know about ethanol. While they are filling up they will learn more about ethanol, get the facts and hopefully be able to help spread that word to others.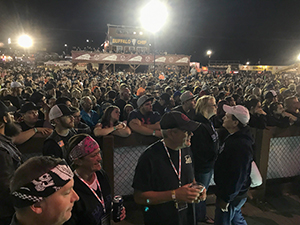 RFA is a major sponsor here during the Sturgis Rally. One of the locations you'll see educational information is on the jumbotrons on either side of the Wolfman Jack stage where major bands like Shinedown and Ozzy are playing this week. Last night Shinedown performed to a large crowd which I imagine will be even bigger when Ozzy takes the stage later this week.
I'll be collecting photos and interviews to share during the week so keep an eye on AgWired for the latest.