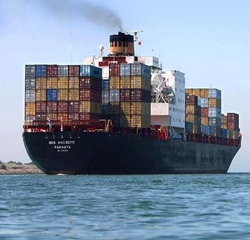 As Brazil continues to mull a proposed 20 percent tariff on U.S. ethanol imports, exports to that country hit their lowest point this year in June allowing Canada to take the top importer spot for that month.
However, according to the Renewable Fuels Association analysis of EIA data, shipments to Brazil for the first half of this year are roughly the same as they were for the entire year last year.
U.S. ethanol exports totaled 92.7 million gallons (mg) in June, down 22% from May shipments, according to government data released this morning and analyzed by the Renewable fuels Association (RFA). Canada and Brazil were again the top destinations for U.S. exports, combining to receive nearly half of total exports in June, although volumes to both destinations fell sharply from May. Canada took in 24.8 mg in June (down 21% from May), while Brazil imported 20.9 mg (down 68%). Meanwhile, India jumped back into the market for the first time since March, importing 13.6 mg. U.S. ethanol exports to all destinations for the first half of the year stood at 686.8 mg, indicating a record annualized export total of 1.37 billion gallons.
Ethanol imports for the first half of 2017 were 63% higher than last year at 20.2 mg, with half of that coming in from Brazil in June (10.6 mg) an 11% increase from May.
Export of distillers dried grains with solubles (DDGS) increased 20% to 889,114 metric tons (mt) in June with Mexico being the number one destination. Export sales for the first half of 2017 are 5.54 million mt, up four percent from this time last year.