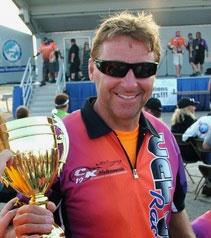 Captain Keith Holmes of the American Ethanol Cat Can Do Racing Team was killed in a crash Sunday during the St. Clair River Classic offshore powerboat race in Michigan.
The owner of CK Motorsports and throttleman of the American Ethanol Cat Can Do Catamaran, Holmes was considered one of the world's premier offshore powerboat racers. Holmes was a strong supporter of ethanol and Growth Energy was a strong supporter of him.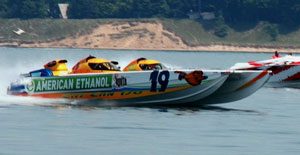 "The entire Growth Energy family is shocked and saddened at this terrible news, and we extend our heartfelt thoughts and prayers to Keith's family, friends, and loved ones," said Growth Energy CEO Emily Skor. "Keith was the ultimate competitor out on the water, with nearly three decades of racing experience, competing in over 150 races with 86 victories across the United States. He was a passionate champion for biofuels, but more importantly, he was an amazing person: full of life, energy, and kindness."
Last year, Holmes testified on Capitol Hill about the importance of ethanol in protecting the environment, preserving America's energy security and providing a high-octane boost to marine engines.