Commentary by Bob Dinneen, Renewable Fuels Association President and CEO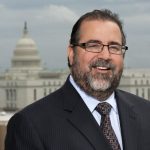 In a statement as predictable as the sunrise, the American Petroleum Institute (API) said yesterday that EPA's proposal to slightly reduce 2018 RFS blending volumes "does not go far enough." True to form, API instead called on Congress to "fix" the program, citing a litany of familiar myths and misinformation about ethanol and the RFS. But beyond the PR spin and political hoopla lies a much different reality.
Indeed, a recent quote in the Houston Chronicle from Tom Kloza, founder of the Oil Price Information Service, poignantly summed up the debate over ethanol, the RFS, and E15 (a higher-level ethanol blend that would enjoy greater market access with both a strong 2018 RFS requirement and passage of Senate Bill 517, the Consumer and Fuel Retailer Choice Act). "You have not had a major oil company or a refiner roll out E15 at their stations and the reason is they're interested in selling hydrocarbons," Kloza said.
Bingo. This debate isn't about boats and lawnmowers and motorcycles. It isn't about auto warranties and fictitious "engine damage." It isn't about the fabled "blend wall" or food prices or land use change. No, the debate over the RFS and E15 is all about oil companies, those folks extracting petroleum from Mother Earth, losing market share. Period. It's really that simple.
Thanks in large part to the RFS, oil companies have already seen ethanol's share of the gasoline pool rise from 1.3% in 2000 to just over 10% in 2016. They certainly don't want to lose another 5% of the market, even though E15 provides American consumers with a cleaner, higher-octane, and lower-cost fuel option.