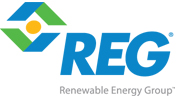 Renewable Energy Group announced that Daniel J. Oh has resigned as President and Chief Executive Officer and as a member of the Company's Board of Directors.
"The Board appreciates Dan's work in guiding REG to its position as the industry leader with sales of over $2 billion in 2016, as well as his willingness to assist on transitional matters over the next several months. We wish him the best in his future endeavors," said Jeff Stroburg, Chairman of the REG Board of Directors. Oh commented, "I am extremely proud of the REG team and the success we achieved over the past ten years."
The Board of Directors appointed long-time director Randolph (Randy) L. Howard as Interim President and Chief Executive Officer.
Howard has served as a member of REG's Board of Directors since February 2007, serving on both the Company's Audit Committee and Nominating and Governance Committee and as chair of the Board's Risk Management Committee, and has extensive leadership experience in all aspects of a complex energy business, including international experience. s.