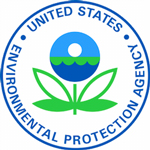 On track for the ethanol industry but a setback for biodiesel is how the majority of stakeholders are viewing the new proposed levels for biofuels under the Renewable Fuel Standard (RFS) that were released Wednesday by the Environmental Protection Agency. In addition to the Renewable Fuels Association and National Biodiesel Board, the following groups are a few that chimed in with their comments:
American Coalition for Ethanol (ACE) – "ACE is grateful EPA is proposing to maintain the 15-billion-gallon conventional biofuel blending requirement for 2018."
National Corn Growers – "We are pleased to see EPA pick up where last year's RFS rulemaking left off and propose a rule that keeps the RFS on track for conventional ethanol production.
Growth Energy – Proposed RVOs signal administration holding to promise of support for RFS but more certainty needed.
American Soybean Association – RFS Volumes a Missed Opportunity for Biodiesel
Iowa Renewable Fuels Association – Trump Administration proposal keeps campaign promise to uphold the Renewable Fuel Standard for ethanol
Iowa Biodiesel Board – Renewable Fuel Standard volumes issue setback to biodiesel