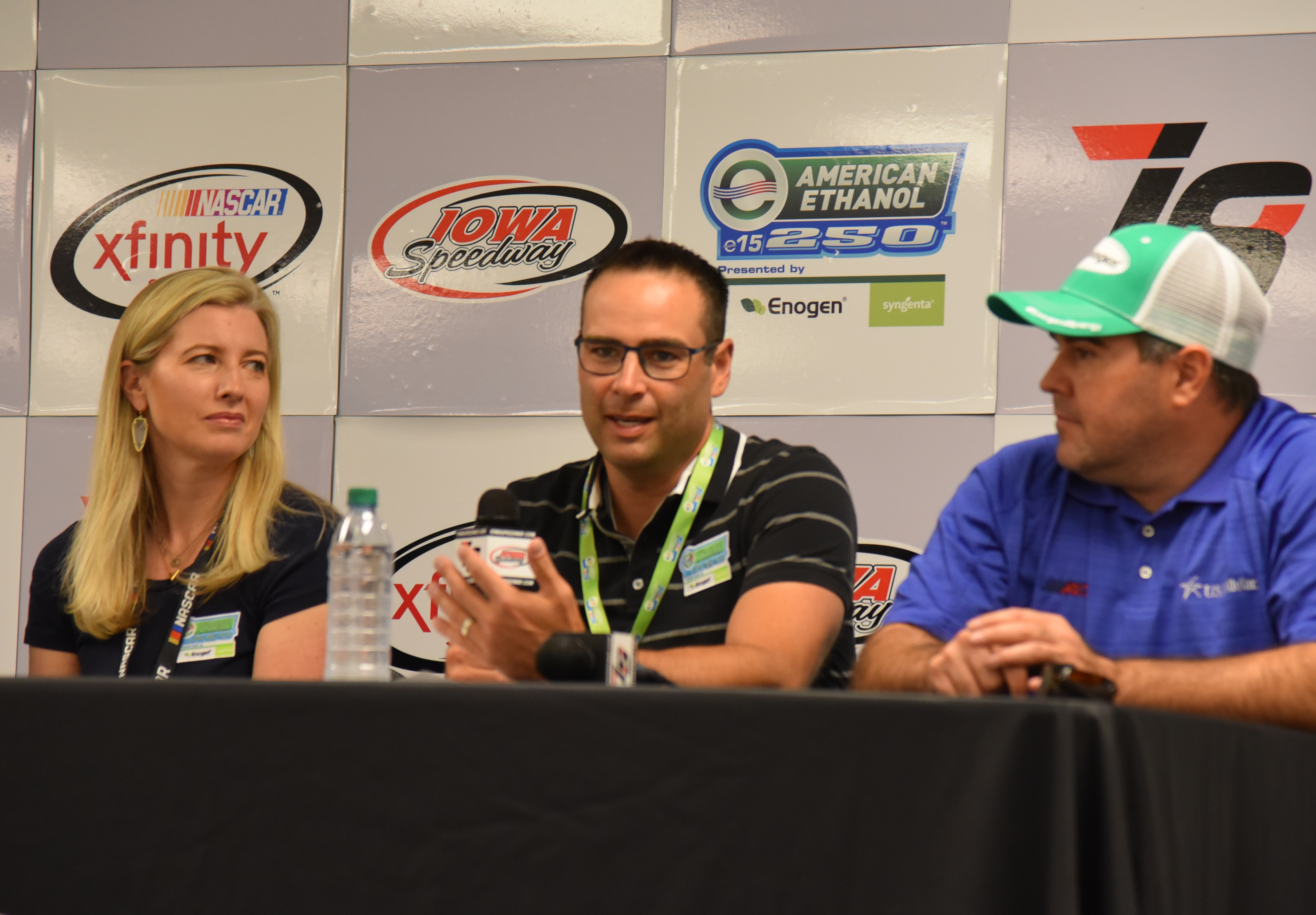 Kum & Go stores launched E15 about two years ago because of the growing demand for higher octane and a lower cost fuel option for customers. We met up with Jim Pirolli, Vice President of Fuels at Kum and Go, during the recent NASCAR American Ethanol E15 250 presented by Enogen to learn more about those blue pumps.
"We found E15 to be a fuel that 9 out of 10 cars on the road can use. It provides a great pathway for us to differentiate ourselves and another choice at the pump," Pirolli said.
This is Kum & Go's second year on board with Richard Childress Racing and their first year sponsoring #62 Brendan Gaughn. "We're excited just to be affiliated with NASCAR and their green initiatives and American Ethanol."
Pirolli reminds us that E15 is a great way to reduce our greenhouse gas emissions and said Kum & Go has a strong focus towards sustainability overall. They have over 100 LEAD certified stores and offer recycling at the pump.
Listen to my complete interview with Pirolli here: Interview with Jim Pirolli, Kum & Go
View and download photos from the race here: American Ethanol E15 250 Presented by Enogen Syngenta Photo Album