With the Senate Environment and Public Works Committee holding a hearing today on the Consumer and Fuel Retailer Choice Act, ethanol organizations are urging lawmakers to "expeditiously" pass legislation that would ensure consumers have year-round access to 15% ethanol (E15).

Renewable Fuels Association president and CEO Bob Dinneen "enthusiastically supports" the legislation which would resolve the issue by extending the Reid vapor pressure (RVP) waiver to ethanol blends above E10.
"The biggest remaining obstacle to E15 growth is the inequitable application of gasoline vapor pressure regulations," Dinneen wrote in a letter this week to committee leadership. "Resolving the issue of RVP parity for E15 will remove the regulatory barrier that currently hinders stations from offering year-round access to E15 and other higher level ethanol blends," he wrote.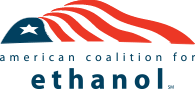 "Senators Fischer (R-NE), Ernst (R-IA), and Duckworth (D-IL), all members of the EPW Committee, are providing timely leadership in making sure this priority issue gets the attention it deserves in Congress," said American Coalition for Ethanol (ACE) executive vice president Brian Jennings. "Today's hearing can be the first step toward enactment of legislation to give retailers the choice to offer E15 and higher blends to their customers year-round."
Mike Lorenz of Sheetz Inc. will be among those testifying during the hearing to speak for retailers who would like to offer E15 year round. "This minor fix would be a major relief to retailers offering E15 today and would remove one of the biggest barriers for other retailers who want to offer E15," Lorenz said. "Consumers should also benefit from this rule update, since E15 typically sells for less than regular unleaded gasoline and is cleaner burning and higher octane."
The hearing begins at 10:00 Eastern time.