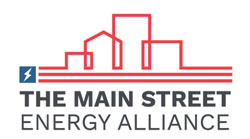 The Main Street Energy Alliance (MSEA) has released a video about the negative impact of shifting the Renewable Fuel Standard's (RFS) point of obligation.
"It's important for Americans to understand that shifting the point of obligation in the Renewable Fuel Standard will disadvantage small business owners and decrease the overall consumption of renewable fuels in the country," said Michael Steel, a spokesman for MSEA. "The issue is quite complex, but this new video effectively walks viewers through the facts and should serve as an educational tool for those who wish to inform themselves about the issue."
Representing more than 30 energy companies and trade associations, including fuel retailers and biofuel producers, MSEA is urging the administration to resist the calls of a few special interests to alter the point of obligation requirement under the Renewable Fuel Standard.
Watch the video here: