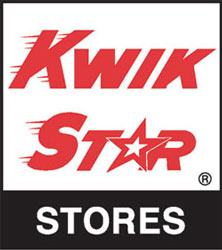 Kwik Star has recently added E15 to 17 of its Iowa locations, bringing the total E15 fueling locations for the state now to 121.
Kwik Trip – which operates in Iowa under the name "Kwik Star" – intends to add E15 to almost all of its 550 locations in Wisconsin, Minnesota, and Iowa over the next few years.
"Kwik Trip prides itself in offering the best customer experience and the most choices," said Kwik Trip General Manager of Fuel Procurement and Marketing Joel Hirschboeck. "This is just another example of how we provide industry leading guest service, by offering a new product with more octane at a lower cost than Regular Unleaded."
Iowa Renewable Fuels Association Executive Director Monte Shaw says the recent E15 openings makes Kwik Star Iowa's 2nd biggest provider of E15 for drivers. "Kwik Star is bringing E15 to new areas around the state and introducing consumers to a high-preforming fuel that reduces cancer-causing chemicals and greenhouse gas emissions," said Shaw.