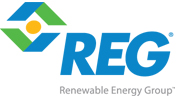 Renewable Energy Group, Inc. sold almost 25 percent more fuel in the first quarter of 2017 compared to the same time last year, largely due to an increase in renewable hydrocarbon diesel gallons.
REG also experienced a full quarter of operations at its Madison, Wisconsin facility, and the impact of distillation upgrades completed in 2016 at the Danville, Illinois biorefinery to produce REG-9000 Distilled, a high quality biodiesel with better cold weather performance characteristics.
According to officials, that helped somewhat to offset the impact of the lapsed federal Biodiesel Mixture Excise Tax Credit (BTC) on January 1, 2017 but the company still posted a net loss of $15.9 million, compared to a net loss of $6.9 million in the first quarter of 2016.
"Our operating results for the first quarter of 2017 were in line with expectations given the lapsed BTC and we are well positioned should the BTC or similar incentive be reinstated as it has been in the past. We anticipate seasonally higher demand in the coming months and our biorefinery fleet is currently running at high utilization levels," said REG President and CEO Daniel J. Oh .
The company estimates that if the BTC, or a similar domestic producer incentive, is retroactively reinstated for 2017 on the same terms as in 2016, it will increase REG's net income for the first quarter by approximately $40 million.