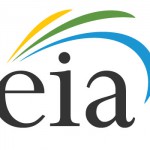 U.S. ethanol production declined for the fifth straight week last week, but stocks have only dropped slightly, according the latest Energy Information Administration (EIA) data and analysis by the Renewable Fuels Association.
Ethanol production averaged 986,000 barrels per day the week ending April 29, down 1,000 b/d from the week before. The current annualized rate is still over 15 billion gallons at this point. Stocks of ethanol decreased just 0.4% from the previous week to 23.2 million barrels, 7.4% higher than year-ago levels.
Expressed as a percentage of daily gasoline demand, daily ethanol production was 10.77%, a full percentage point higher than one year ago.