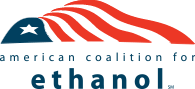 The American Coalition for Ethanol (ACE) was among the first in line to submit regulatory reform comments to the Environmental Protection Agency (EPA) – now they are urging other ethanol advocates to do so.
Among the topics ACE is urging ethanol advocates to address include Reid vapor pressure (RVP) relief for E15 and higher ethanol blends, updating the lifecycle analysis of corn ethanol and streamline the approval process for high-octane fuels such as E25-40 blends.
"It's imperative for advocates of this industry to take advantage of the opportunity to provide input to the Trump Administration on the kind of regulations that are limiting ethanol's ability to grow in the marketplace," said Brian Jennings, ACE executive vice president. "This is a golden opportunity for the Trump EPA to hear directly from those in rural communities—farmers, ethanol producers, retailers and others—who can share their personal experiences on how certain regulations are holding them back."
EPA is reviewing regulations under a newly established Regulatory Reform Task Force formed in response to an Executive Order by President Trump to evaluate existing regulations and make recommendations regarding those that can be repealed, replaced and modified to make them less burdensome.
ACE has a Call to Action portal to help industry members with comment submissions. The comment period is open through May 15.