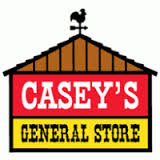 Midwest convenience store chain Casey's General Stores will begin offering higher ethanol blends of E15 and E85 at 17 sites in Illinois, Iowa, and Kansas.
The Illinois Corn Marketing Board, Iowa Corn Promotion Board, and Kansas Corn Commission along with Growth Energy are assisting Casey's with their new program. The retail chain boasts over 1,950 convenience stores across 15 states making it the nation's 4th largest and its adoption of higher biofuel blends marks a major milestone for renewable fuel availability, especially across rural America where demand for higher ethanol blends is at an all-time high.
"We like the potential that E15 and E85 could bring to Casey's and are excited to provide our customers with a wide variety of fueling options," said Terry Handley, President and CEO of Casey's.