Exports of U.S. ethanol in February were the highest in a single month since late 2011, at 138.0 million gallons (mg), according to government data analyzed by the Renewable Fuels Association research analyst Ann Lewis.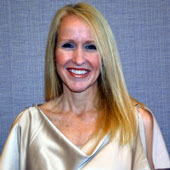 Brazil was again the top customer, taking in more than one-third of all U.S. ethanol exports (50.8 mg, or 37%) but 14% less than record shipments to Brazil in January. Canada also decreased its purchases in February with 24.7 mg (18% of total exports) entering the country. Sales to India, however, nearly doubled from the prior month, increasing from 13.2 mg to 24.3 mg. The United Arab Emirates (10.1 mg) and the Philippines (7.0 mg) were other significant importers in February. Year-to-date exports stood at 259.8 mg, up nearly 70% from the year-ago total of 154.1 mg.
Also in February, exports of U.S. distillers grains (DDGS) totaled 1.07 million metric tons (mt), the highest monthly total in six months and up 14% over January. Mexico was the number one destination, increasing its purchases by 36% to make up 23% of total U.S. exports. The Turkish market saw a 21% increase in DDGS purchased in February to take 14% of U.S. exports. Other top markets included Thailand, China, Japan, Indonesia, and Spain. Year-to-date exports stood at 2.01 million metric tons as of the end of February.
Ethanol imports continue to be virtually non-existent with only marginal volumes of foreign-produced fuel ethanol entering the U.S.
Ethanol production has started to slow down some in recent weeks, but still staying above a million barrels per day average. For the last week of March, production just squeaked over a million barrels and was the lowest in 18 weeks. At the same time, stocks of ethanol increased to a new record high of 23.7 million barrels.