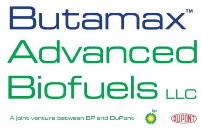 Butamax Advanced Biofuels, a 50/50 joint venture between BP and DuPont, today announced the acquisition of Nesika Energy in Scandia, Kansas as the next step in the commercialization of bio-isobutanol.
"The Nesika facility will serve to demonstrate our technology at scale as well as validate process and biocatalyst improvements," said Stuart Thomas, Butamax CEO. "Our plan is to broadly license our technology, and Nesika and the technology deployed at the site will play a key role in that activity."
Bio-isobutanol is produced from renewable feedstocks and offers an option for growing the renewable content of gasoline and a lower carbon alternative to fossil-derived isobutanol in existing chemical applications. DuPont, BP and Butamax have partnered with the state of Kansas on economic incentives and job creation for this joint venture.