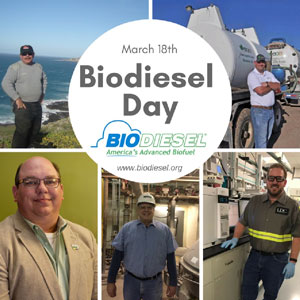 There's a reason to celebrate green both today and tomorrow – since tomorrow is National Biodiesel Day.
March 18 is the birthday of Rudolf Diesel, who invented the engine that bears his name, ran early models on peanut oil, and was an ardent believer in vegetable oil-based fuel, which is why the industry chose this day to celebrate biodiesel.
"For National Biodiesel Day, we're highlighting the people who make this industry great. American biodiesel has infused jobs and prosperity in communities throughout the nation," said Donnell Rehagen, National Biodiesel Board CEO. "Rudolph Diesel would be proud."
Read a few biodiesel success stories from NBB and remember to wear your green tomorrow, too!