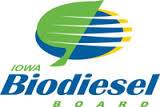 An Iowa farm cooperative wants to convince more farmers in the state to use biodiesel by showing just how well it performs.
United Farmers Cooperative of Afton, Iowa compared the performance of two trucks with blends of 5 and 20 percent biodiesel (B5 and B20) performed and the B20 truck won.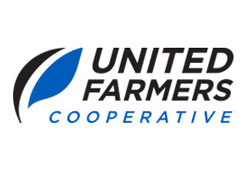 The four-month trial in 2016 had identical company automatic 18-wheelers with Volvo engines fill up from United Farmers Cooperative blender pumps. Darin Schlapia, the cooperative's energy operations manager, kept meticulous records on differences in miles-per-gallon between the trucks. At the end of the trial, the B5 truck averaged 5.19 mpg. The B20 truck averaged 5.84 mpg.
"By using B20, our truck averaged .65 mpg better fuel economy, saved $.10 per gallon on fuel costs, benefited our agricultural economy, and reduced our dependence on foreign oil," Schlapia said.
The total fuel cost savings for the B20 truck amounted to $1,960 during the trial period, he said. This included cost savings from B20, which last year sold for a lower price than diesel or B5, thanks to strong federal and state incentives.
"We want to get the good word of biodiesel out there and encourage more farmers to use it," Schlapia said.
Read more from the Iowa Biodiesel Board.