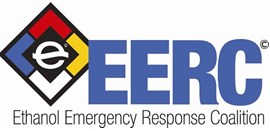 The Renewable Fuels Association (RFA), TRANSCAER® and Montana Rail Link are hosting free ethanol safety seminars at three locations in Montana this month for emergency responders.
"Ethanol transportation in gasoline blends or denatured for future use is common in Montana. Understanding its uses, transportation modes, and response issues are paramount for our responders," said Tony Bacino, manager of Safety and Security for the Montana Rail Link. "We thank the Renewable Fuels Association representatives for bringing their program to Montana and Montana's front line responders."
The seminars will be held in Missoula March 21, Helena March 22, and Billings on March 24. Click here for details.
RFA is a founding member of the Ethanol Emergency Response Coalition (EERC) and this program is based on the EERC's Training Guide to Ethanol Emergency Response.