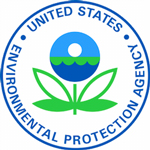 U.S. biofuel and agricultural organizations wrote to EPA Administrator Scott Pruitt last week opposing any change to the Renewable Fuel Standard (RFS) point of obligation.
"The point of obligation is one of the most important remaining tools to help drive higher blends remaining in the RFS. It creates economic incentives for gasoline retailers to offer higher blends such as E15 by providing an economic incentive for increased biofuels blending. Shifting the point of obligation as urged by its proponents would eliminate this incentive. In addition, the proposed effort to shift the obligation would increase by almost 800 percent the number of entities required to comply with the RFS, creating a new and less efficient market," said the groups in the letter.
The groups also urged Pruitt to take swift action to provide regulatory relief by lifting the Reid vapor pressure (RVP) restriction on E15. The letter was signed by the Advanced Biofuels Business Council, American Coalition for Ethanol, Growth Energy, and the National Farmers Union.