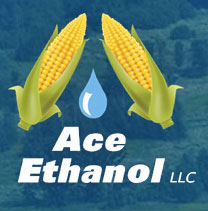 D3MAX has announced its pilot facility employing the patented D3MAX cellulosic ethanol technology will be installed at ACE Ethanol in Stanley, Wisconsin this month with startup and testing at the facility taking place over the next two months.

"We are very excited to take this next step in developing the D3MAX technology," says Mark Yancey, chief technology officer for D3MAX. "ACE (Ethanol LLC) has been an excellent partner in the lead up to the installation and running of the pilot facility."
"We see this type of bolt-on technology as a clear path forward for cellulosic ethanol," says Neal Kemmet, president and general manager at ACE Ethanol, LLC. "Of course, much will be determined during the next phase of pilot testing. However, if successful, we feel the D3MAX process will be key in allowing current producers to lead the way for the next generation of ethanol production."
Once the pilot testing and data collection and data collection is successful, D3MAX intends to complete the full detailed commercial design and license the technology across the United States and Canada.