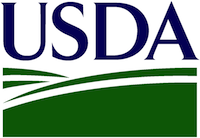 USDA's February World Agricultural Supply and Demand Estimates (WASDE) report shows an increase in corn use for ethanol this marketing year.
This month's 2016/17 U.S. corn outlook is for increased food, seed and industrial (FSI) use and reduced stocks. Corn used to produce ethanol is raised 25 million bushels to 5,350 million based on the most recent data from the Grain Crushings and Co-Products Production report, and strong pace of weekly ethanol production during January as indicated by Energy Information Administration (EIA) data. Non-ethanol FSI is raised 10 million bushels. Corn ending stocks are lowered 35 million bushels from last month. The projected range for the season-average corn price received by producers is narrowed 10 cents on each end to $3.20 to $3.60 per bushel, with the midpoint unchanged at $3.40.
The crushings and co-products report released last week showed corn for ethanol production in December 2016 was up six percent from both the previous month and the previous year. Dry mill co-product production of distillers dried grains with solubles (DDGS) was 2.10 million tons during December 2016, up 5 percent from November 2016 and up 8 percent from December 2015.