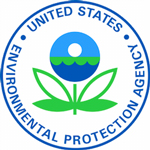 As soon as he took office, President Donald Trump ordered a freeze on regulations that were promulgated by the federal government before he took office, including the Renewable Volume Obligation (RVO) requirements for this year under the Renewable Fuel Standard (RFS) which were announced in late November.
In a statement, Renewable Fuels Association president and CEO Bob Dinneen said the action by the president is routine and will only delay the rule. "This postponement of the effective date for the 2017 RVO rule is simply procedural," said Dinneen. "It is not expected to affect implementation, enforcement, or compliance with the RFS."
The RVO rule is one of 30 published by the Environmental Protection Agency between October 28, 2016 and January 17, 2017 that are affected by the president's order. According to the federal register, the delayed order will be implemented on March 21.