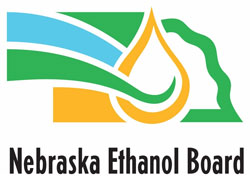 The Nebraska Ethanol Board has elected new officers for 2017.
Mike Thede, who farms near Palmer, Nebraska, and represents general farming, was elected chairman of the board. Jan tenBensel, who farms south of Cambridge, Nebraska, and represents wheat, was appointed vice chairman. Mark Ondracek, business manager for Steamfitters & Plumbers Local Union #464 and represents labor, maintains his seat as secretary.
Outgoing Chairman Paul Kenney, who farms near Kearney, Nebraska, and represents business, was recognized for his eight years of board service. He was recently elected to the University of Nebraska Board Of Regents. Kenney's vacancy for the business seat will be filled with an appointment by Gov. Ricketts in the next month.
Members of the Nebraska Ethanol Board are appointed by the Governor to serve four year terms. The seven-member board includes four members actively engaged in farming (general farming, corn, wheat and sorghum), one member representing labor interests, one member representing petroleum marketers and one member representing business. Established in 1971, the Ethanol Board assists ethanol producers with programs and strategies for marketing ethanol and related co-products.